Today marks the one year anniversary of Cakeshop Media; digital marketing agency in Dover, Kent.
This means that for 365 days, we've been helping businesses up and down the country increase their online presence with our tried and tested methods – how crazy is that!?
First of all, I'd like to thank all our clients, my family and my friends for their support during this first year as I took an idea and turned it into what it is today.
From local businesses to global brands, we're proud to be working alongside fantastic people towards one common goal.
I'd like to take you behind-the-scenes and give you an insight into what the past twelve months has looked like.
Not just from a business perspective but also from a personal perspective as I set out on my journey of self employment.
Our biggest wins
In the passed twelve months, we've had 21 clients sign on for our services in a monthly retainer capacity.
What this means is we agree with our clients a certain number of hours each month to carry out whatever digital work they require to boost their online presence. This could be:
Website management
Google and Social Media Ads
TikTok & Instagram Reel videos
There was no set number of clients I wanted to have on board. I just wanted to see if I could make this work, so to have 21 clients sign on in the first 12 months is fantastic news.
A big scoop for us was working alongside a professional football club in Dover Athletic.
For those who aren't aware, the football club is currently paying back a £40,000 fine due to not fulfilling their remaining fixtures in the 2020/21 season due to COVID.
We're the official social media partner for the 2021/22 season and our responsibilities extended to preparing and uploading the digital matchday programme, as well as providing match day fixture posters.
We also sponsored the shirt of defender Seth Twumasi as well as having an advert in each matchday programme.
An opportunity presents itself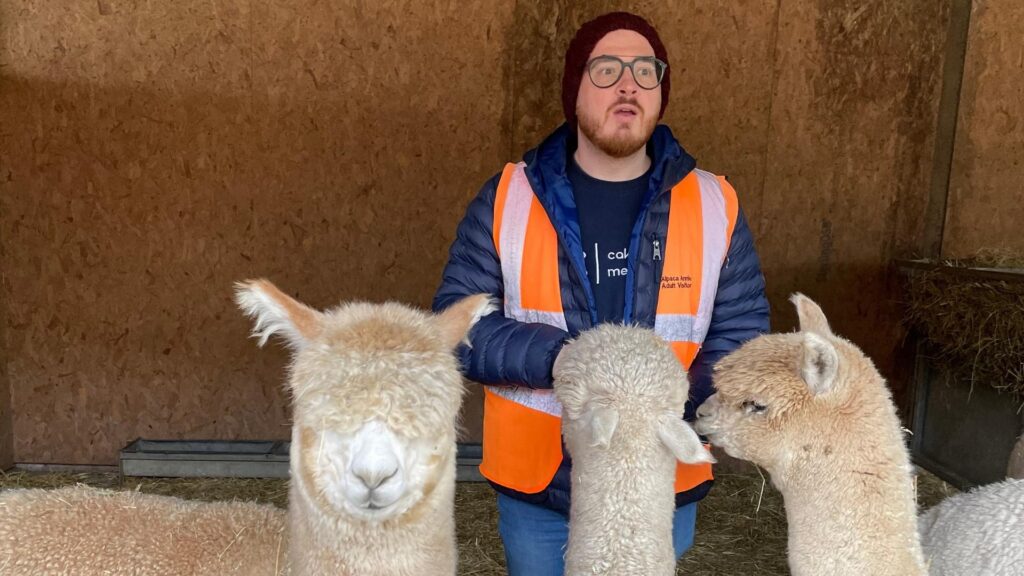 The pandemic has seen more and more people taking chances when they may not have done previously. I was fortunate to be able to begin to build my company whilst being on furlough with my previous employer.
As two businesses fell, several smaller businesses popped up in their place offering more choice and a cost saving to these bigger businesses at a time when businesses were haemorrhaging money.
Bigger businesses were prepared to work with freelancers or small businesses due to a desire to support these new startups as well as looking to save money where possible.
From what I've seen, I believe this wanting to not necessarily work with the biggest agencies has continued over the last twelve months.
Looking at my mental health
Two years ago, we were one week into a national lockdown yet the week before, we were in the exciting environment of an office.
Cakeshop Media is an ambassador for raising awareness in men's mental health and I've been known, rightly or wrongly, for airing my emotions and my feelings.
I'm not ashamed that my brain is built differently to other people and just last week, I spoke to my GP about putting myself forward for an autistic diagnosis.
When you work for yourself, I find myself getting so lonely. There's nobody there to discuss ideas or thoughts and each decision you make needs to be the right one.
You leave the traditional 9-5 to work 24/7 and your brain never shuts off! I find myself constantly thinking about ideas for my clients and how I can grow the Cakeshop Media brand. I need to allow myself to take constant breaks if it all gets too much, and it does!
We're not yet of a size where we can hire extra help however, we are proud to have struck up fantastic relationships with two local agencies who help us with our technical website management as well as our clients' paid advertising campaigns
What will the next 12 months bring?
Cakeshop Media is still in its infancy as a business so I'm not ready to set lofty ambitions and goals right now. The thought of failure and not meeting these targets would affect my mental health negatively so for the next 12 months, we'll continue to grow and develop our processes as well as increasing our brand awareness.
I had an idea to move this digital marketing agency in Dover, Kent into our first office this year however, I think we're still crawling right now and that may be something to address in 2023.
You'll see a lot more of my face as well as tips, tricks and insights into the world of digital marketing in long form content, short form video and even advertising.
Thank you once again for all your support – it really does mean the world.
Thom
Do you follow us on social media?
Whether you prefer LinkedIn, Facebook, TikTok, Instagram or YouTube, each of our social media platforms contain updates, useful information and behind-the-scenes footage.
Follow us now on the links below.